What is a Plugin or extension?
A plugin or extension is essentially a feature add-on. For example, if you would want to play YouTube videos on your website/app, you would need a plugin or an extension that allows that. Check out most popular Plugins and extensions below!
About the Plugins and extensions
---
Appointment Booking
Booking 24/7
Let your customers check your availability and book an appointment straight from your website/app
For Content websites/apps|$15/month
Booking an appointment online is an excellent way to save time and money: you define your opening hours, and your customers choose the right time slot according to their constraints and your availability. Today, this feature is key to winning new customers who aspire to maximize flexibility and minimize constraints. Displaying your availability and allowing your customers to see right away when they can get an appointment has become a must-have. This simple solution, which is perfect for a wide range of businesses, will not only improve the customer experience but also synchronize your availability in real-time, thus avoiding booking errors.


What you'll get:
All your appointments in one place (Synchronize one or more Google Calendars with this plugin)

A customized booking planner (Set your time slots directly from your admin section)

A perfect user experience (Keep control of the booking process)
---
Authentication
Authorize access to all or a part of your website/app only to users who have a username/password.
$12/month
Set up the authentication page in your app with 3 template options created by our experienced designers. Authentication can be done through Facebook or Twitter, or by creating specific credentials



---
Cart Reminder
When clients return to your website/app, display the contents of their cart in a popup
For e-commerce websites/apps|$5/month
Popup reminder
Display cart content when a client returns

When a client returns to your app and their cart contains items from a previous visit, a popup is displayed allowing them to directly access the checkout.
Quick cart access from desktop
A simple mouseover is enough to see the cart

From a desktop, clients can view the contents of their shopping cart with a simple mouseover. In addition, the popup deploys automatically when they return to the shop, and the cart contains items from a previous visit.
---
Chat
Enable an instant messaging service on your website/app
$20/month
Messages
One inbox, thousands of conversations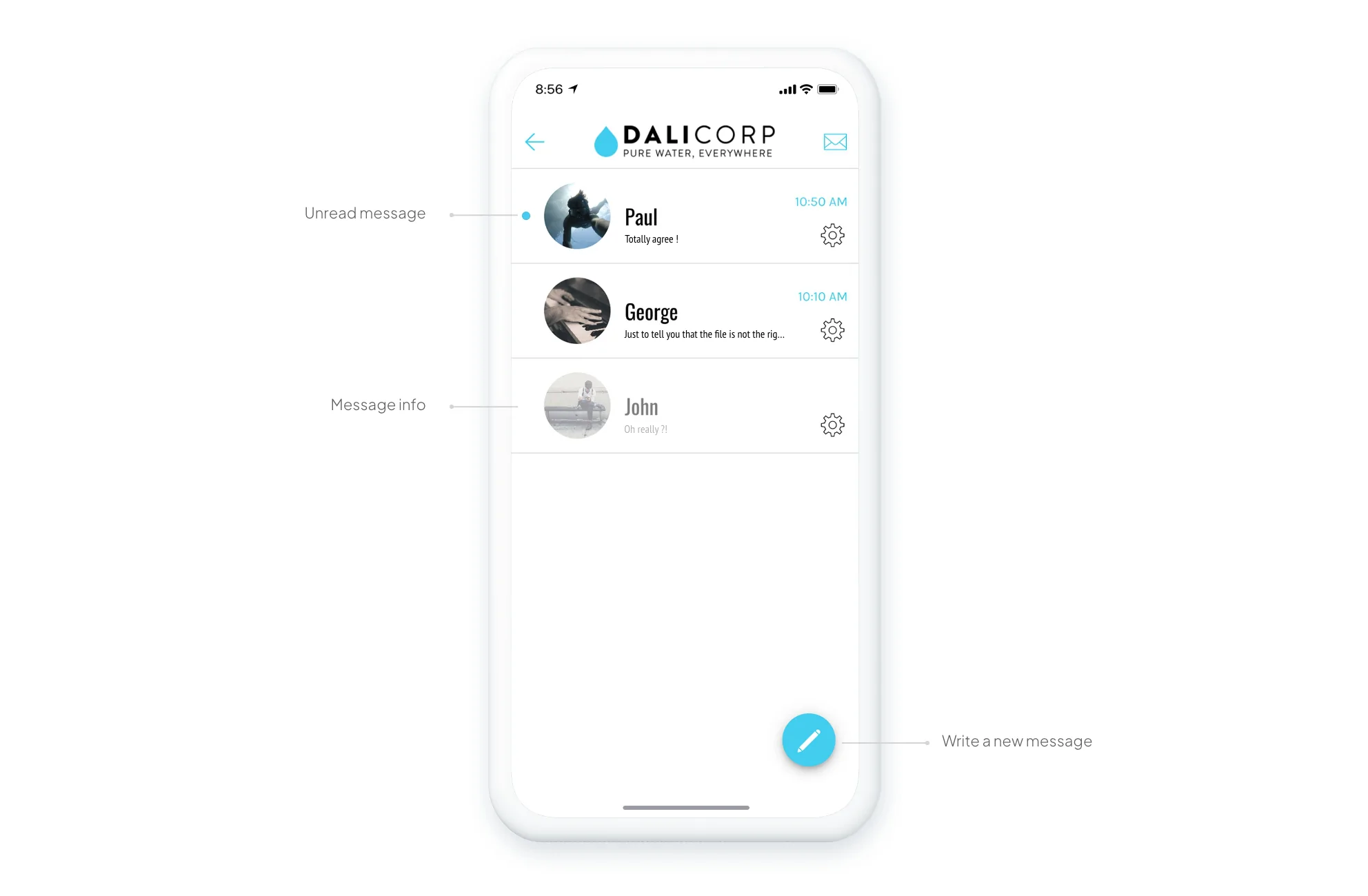 View, manage, and create conversations. All this in an interface that's intuitive for your user.
Conversation between 2 users
To get the connections going

A personalized conversation interface that respects the look & feel of your app.
---
Club Card
Booking 24/7
Reward your most loyal customers with exclusive privileges
$5/month
Give special recognition to clients who complete several loyalty cards. The most loyal customers enter the club and get exclusive privileges.
Silver, Gold, Premium
3 membership levels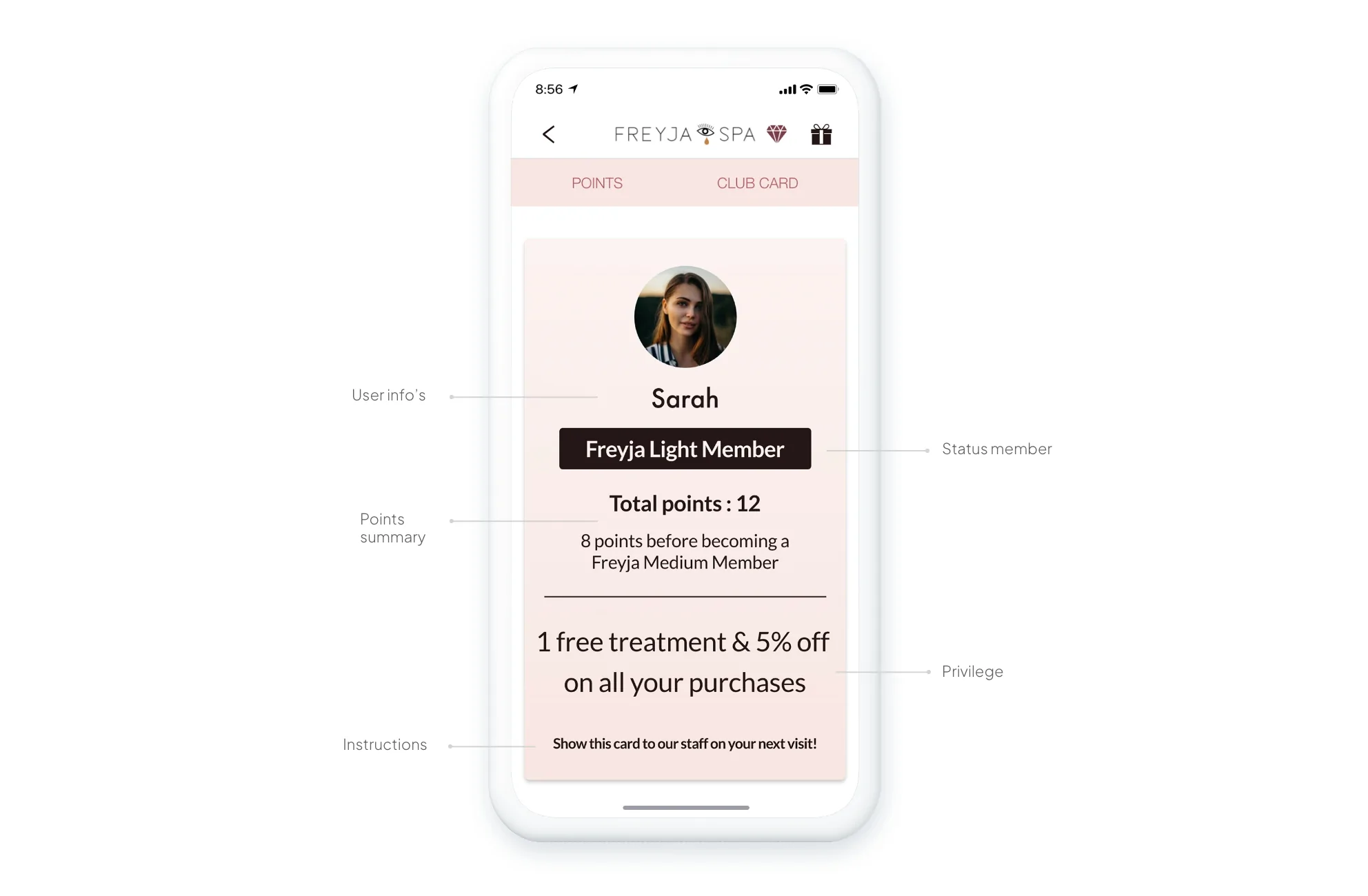 Based on the number of loyalty points earned, clients can fall into one of the 3 levels of club membership.
Silver, Gold, Premium
3 membership levels

Based on the number of loyalty points earned, clients can fall into one of the 3 levels of club membership.
Silver, Gold, Premium
3 membership levels

Based on the number of loyalty points earned, clients can fall into one of the 3 levels of club membership.
---
Cart Reminder
Sell your products directly on Facebook Shops
For e-commerce websites/apps|Free
Facebook as a new sales channel
Use the world's largest social network to sell your products

Facebook Shops allows you to sell your products directly on the social platform and benefit not only from tremendous visibility, but also the smoothest shopping experience. Create your own store on Facebook, synchronize your catalog, and open up to the 1.929 billion daily active users of Facebook.
An immersive and complete shopping experience
Meet your future clients where they spend the most time

Facebook Shops are a simple and convenient way to sell your products. Facebook users can browse listings and filter them by product type, location, product price, or delivery services offered. No matter what you sell, Facebook Shops are the perfect place to meet your future clients and promote your products.
---
Paypal
Booking 24/7
Simplify the checkout process for your customers by reducing friction during payment via Paypal
For e-commerce websites/apps|Free
Offer Paypal payment on your app and make the shopping experience easier for your customers
Offer your customers multiple payment options and increase your sales by reaching a wider audience
PayPal is an international real-time payment solution. It is one of the main payment networks used for online purchases on eCommerce sites. Not everyone is comfortable with credit card payments, so offering additional payment solutions makes it easier to make purchases on your website/app and limits friction during the checkout process. Thanks to the Paypal extension, offer a simplified and secure payment experience to boost your conversion rates.
---
Twitter
Your tweets automatically published in your app thanks to the Twitter plugin.
Free
No need to post the same content twice. Our Twitter plugin synchronizes your tweets between your Twitter account and your website/app. Give users easy access to all your content while maintaining your activity on Twitter. Build a strong community by activating Twitter and discover the many possibilities that are available to you.


What you'll get:
All your tweets synchronized

Retweet, Reply, Follow

Load more tweets
---
Wix
Display your Wix blog directly in your app
Free
Thanks to this extension, the content you publish on your Wix blog is automatically displayed on your website/app. After setting up the extension, no further action is required on your part. The synchronization of the contents is done automatically.
What you'll get:
Display your Wix blog on your website/app

Automatic synchronization of articles

New posts available immediately on your website/app